How to look stylish during winter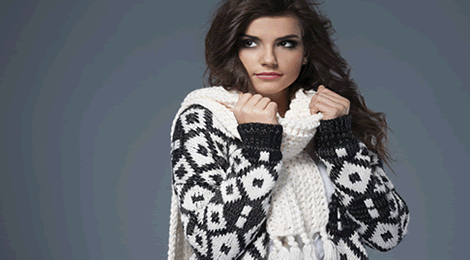 Winter is the coldest weather of the year and it makes the skin dry and dull. To look attractive and beautiful is the dream of everyone because cold weather makes it difficult for everyone. However, one can make himself beautiful even during this season of the year with little care. Even during the cold weather, there is no need to forget the sartorial preferences. One should be as careful for his dressing and personality as he or she was during the other seasons of the year. Here are few common but important tips one can follow during the winter season.
Wear full sleeve cloths
Unlike summer, during the winter weather one should wear dresses with full sleeves because it is the demand of the weather. Full sleeve will protect you from harsh effects of the low temperature. There was a time when ladies wear half or short sleeves during the winter but now those days may have long gone, but the short sleeves have stuck, which is why people are now  obsessed with cardigans. But a long-sleeve top, or long-sleeve dress, if you can find one also looks much smarter and more elegant than a nice dress with a cardie over it.
Wash your face with gentle ingredients
It is also a matter of concern because winter leaves harmful effects on the skin. Wash the skin with gentle wash face solution and don't rub the skin too harshly. There are many solutions available in the market. One should be careful while choosing a solution for winter. One should wash the skin gently and massage the skin twice a week.
Use a moisturizer
It will also add more beauty to skin because a moisturizer will protect the skin from the harmful effects of the moisturizing products and anti-inflammatory ingredients are also good to use. Before makeup one should also use a skin moisturizer and make sure that moisturizer has been absorbed in the skin.
Do not wear over makeup
It is also key step that one should follow during winter. Too much makeup during winter may add more to drying the skin and may be harmful for skin. It damages the skin cells that have already been damaged by cold weather. So, one should be careful while wearing make-up during winter.
Use the cosmetics according to the skin type
It is the most important part of winter care. People have different types of skin from dry to oily. When should sue the makeup according to his or her skin type. An oily skin is best only for cosmetics that have oily content in them. In the same way, a skin with dry texture is only good for products having drying content in them.
Keep smiling
Smile is the secret of beauty. A beautiful smile adds more in your beauty and makes your skin more shiny and beautiful. So during all weather, one should be careful about smile as it is the secret of beauty.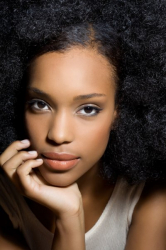 Latest posts by Kuku Samuel
(see all)